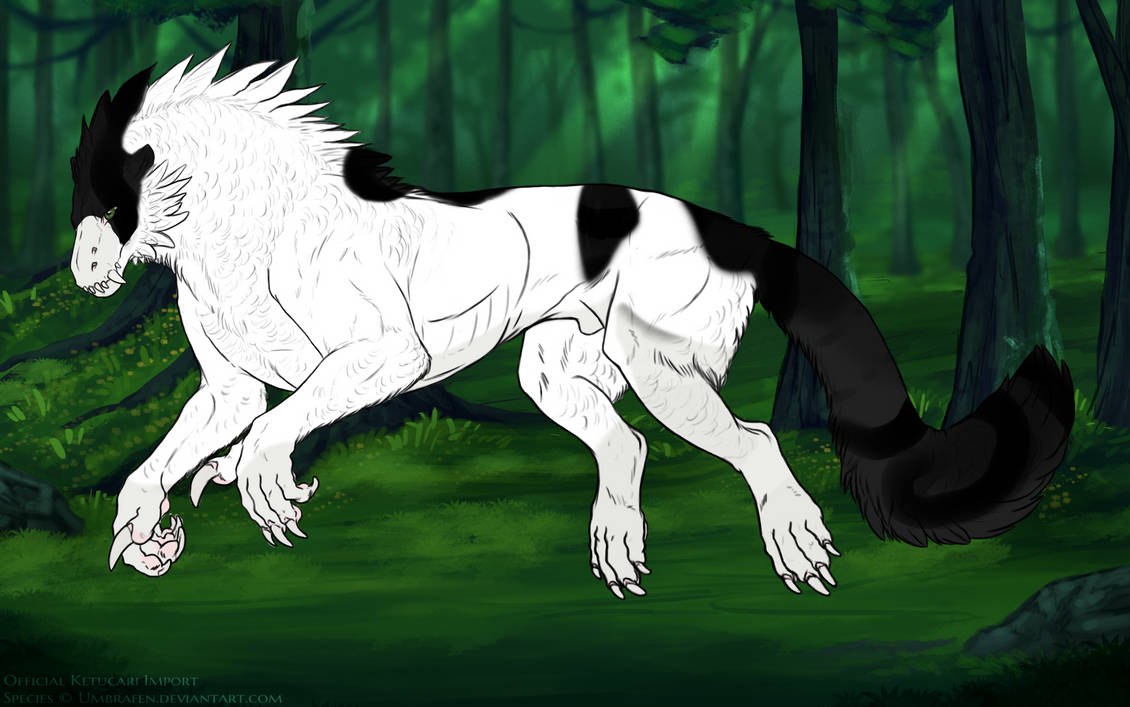 Gift art is allowed

Gift writing is allowed

Not up for trades
Profile
Name:
Rouge (Phonetically: 'roozh' and/or 'rüj')
Nicknames:
Red, Rogue, Fat cat, Soft buddy, 'My son', The hole filled ghost with Glowing eyes, or just 'The Ghost'
ID:
KT-1033
Ownership:
Saphira455
(View Ownership History)
Character:
He's not exactly Nocturnal or Diurnal or anything. He really just naps and wakes up whenever he wants, he likes to laze around in high spots and eats a bit too much from a strange Heldyr that feeds him whenever he's around. He loves fluffy kets and has accidentally accrued a lot of fluffy slaves from a chance encounter with some cubs. The heldyr is frequently facepalming from his innocent shenanigans and Pyre, his son, is often seen trying to keep him under control. His other side: 
Pack:
N/A
Attunement:
N/A
Titles/Achievements:
Ill-Willed of Silverglade
Backgrounds:
N/A
Equipment:
None
Accessories:
None
Companions:
None
Healthy
Sex:
Male (Toa)
Gender/Pronouns:
He/Him
Genotype:
Ee/SS/KK/nBr/nMbl/PnPn/nSb/nPbl/nChr/nHd/nSt/nWt/Ww
Phenotype:
Charcoal with Barring, Marble, Pangare, Sable, Piebald, Charring, Hood, Spotting and Washout
Build:
Standard
Breedable?
Yes
Lifetime Breedings:
14/20
Nobility:
0
Ancestry:
Designed By:
Saphira455
Art By:
N/A
---
Technical Details
Created
15 July 2020, 18:10:57 UTC
---
Can be gifted
Can be traded
Can be sold
No additional notes given.